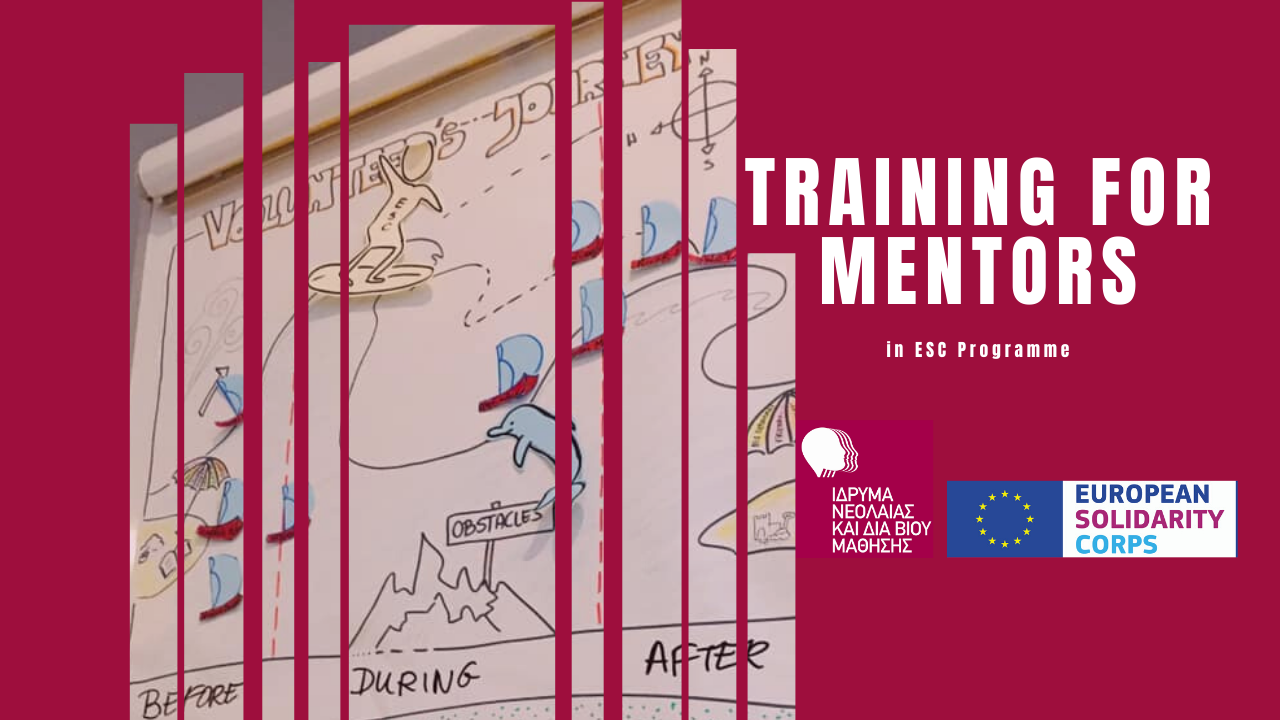 This online training course is for mentors of the European Solidarity Corps programme to develop mentoring and networking competencies.

Objectives
To explore the European Solidarity Corps Programme with a special focus on understanding the differences between volunteering and occupational framework

To build a common understanding of quality aspects of the European Solidarity Corps volunteering, traineeship and job projects.

To train and empower a national team of mentors, who will continue working with their National Agency.
to create a national pool of mentors

To develop participant's competences in counselling, giving feedback, and guiding the process of project idea development


Topics addressed
Essentials of mentorship in the European Solidarity Corps Programme

Interviews with mentors and volunteers

Competences and tools for self-improvement as a mentor

Self-assessment and evaluation


Self-paced course
This course is self-paced which means that participants are solely responsible for their learning and their contributions to learning by peers in this course.
Organisers
The Hellenic National Agency of Erasmus+ Youth in Action and European Solidarity Corps Programmes has offered the first edition of this course to 30 mentors active in Greece. After successful implementation of the first edition, this course is now open to anyone interested in developing their mentoring competences.

The international team of facilitators Nerijus Kriauciunas, Olga Kiriakidou and Athanasios Krezios have developed the content and activities of this online course.