Quality Label, Good Practices Exchange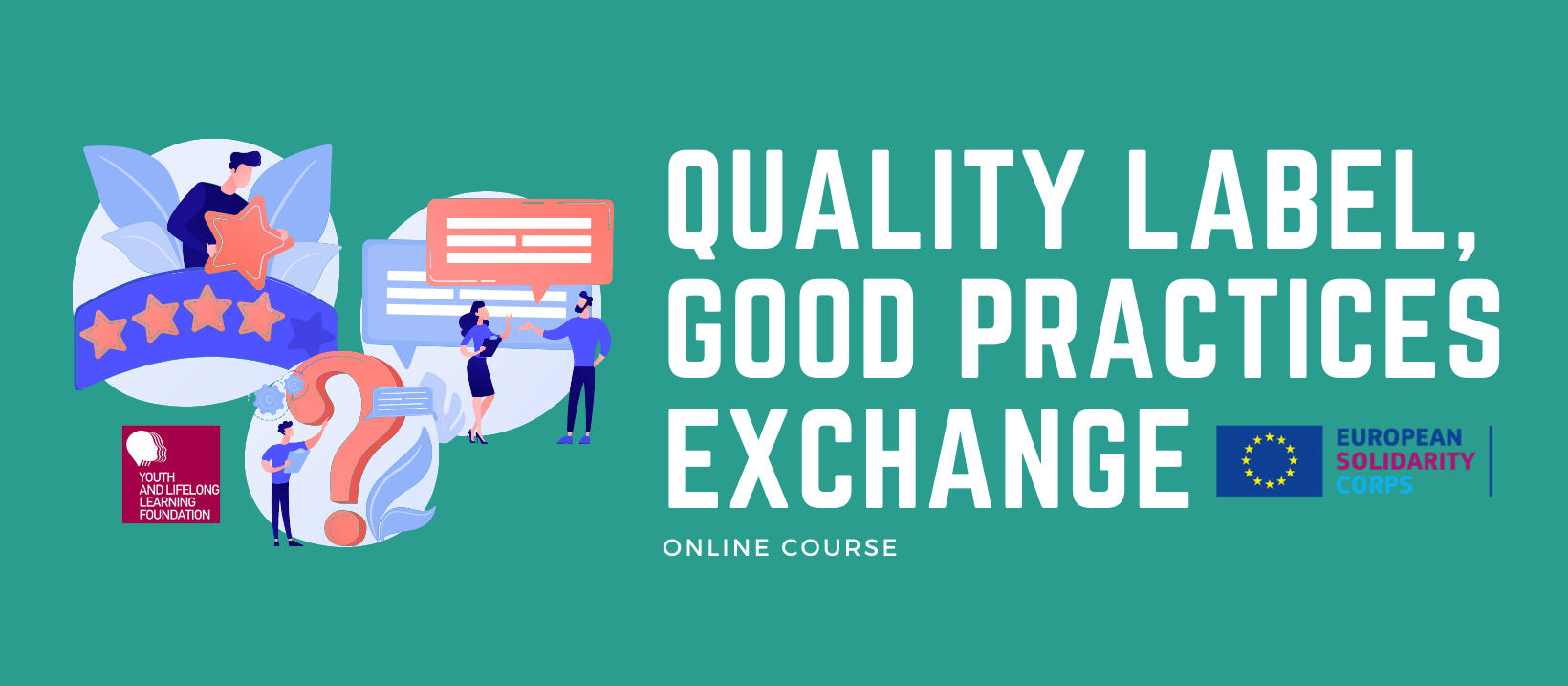 Training Course, 21 May - 3 June 2021 | Online, Greece
Do you plan to apply for Quality Label? Do you wish to improve your project management competencies and increase your understanding of Quality? Are you ready to share or exchange good practices about QL? Then this course is for you!
This activity will be an online training course that will take place on HOP Online Learning Platform composed of 6 units:
A quality welcome for quality people

Quality label: The story so far

Quality matters

Quality and Learning

Hands on Quality: Let's get practical

Quality Management: The project cycle


Aim

The main aim of this course is to inspire practitioners to engage in the QL process and see it as a real opportunity to invest in the quality of their projects. This online training course will offer a space for good practices and further support for both newcomers and experienced organizations.


Objectives
To critically reflect upon the previous international volunteering experience and the impact on young people, organisations and the wider community.To increase the understanding of different quality aspects of volunteering projects and occupational strand.To experience a non-formal learning process and understand how to support young people's learning process in the project.To exchange good practices between newcomers and experienced organisations.To improve their project management competences (knowledge, skills and attitudes). To build a strong networking.