Training of Mentors in ESC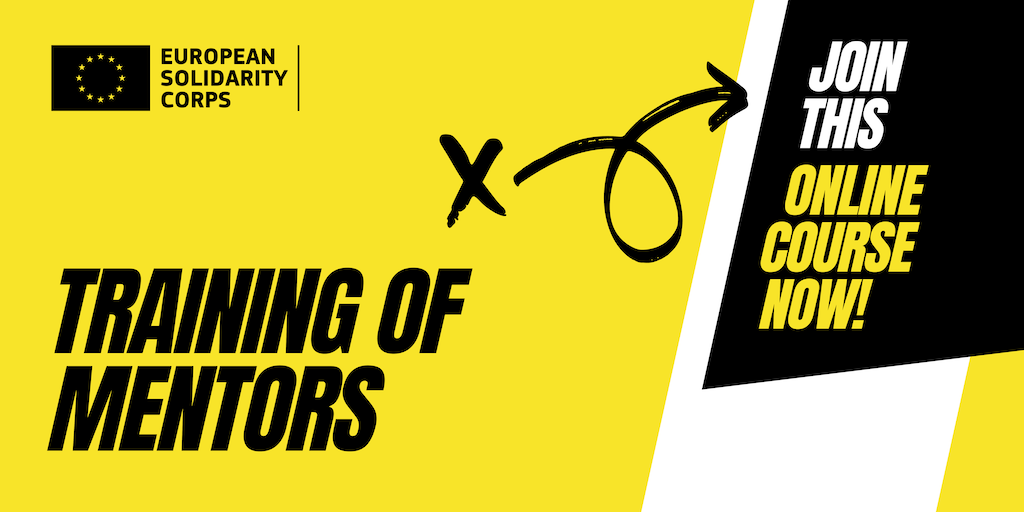 This online course is for both newcomers and experienced mentors of the European Solidarity Corps Programme who are interested in developing their mentoring and networking competencies. Participants can learn the essentials of mentorship in the European Solidarity Corps Programme as well as the competencies and tools for self-improvement as a mentor.


What is this course about?
The online course "Training for Mentors in ESC", organised by the Hellenic National Agency Erasmus+/ Youth & European Solidarity Corps,  aims, through its 6 (six) sessions,  to enable participants to develop their competence of mentoring, through enhanced modes of training delivery and also through sharing, exchange and the construction of common understanding and goals among mentors.

This course aims to enable competence development in mentoring through interactive online learning in view of improved quality within the European Solidarity Corps/Volunteering Programme.


Objectives:

To create a better understanding of the 'Volunteering' part of the European Solidarity Corps Programme and a shared view on the quality aspects of projects within it.

To offer space and support for the exchange of good practices and participants' realities regarding mentoring within the Programme.

To develop participants' mentoring competencies in areas such as learning guidance and facilitation, communication and active listening, goal setting and monitoring thus improving their role and service quality.

To explore and share methods, tools and resources related to mentoring.


Who is this course for?
Everyone with basic or advanced experience in the 'European Solidarity Corps - Volunteering' Programme (or its predecessor, European Voluntary Service) but with a great intention and motivation to develop their mentoring capacity or share their mentoring experience within the volunteering projects!

*******
Course provider: Hellenic National Agency Erasmus+ Youth & European Solidarity Corps / INEDIVIM