Youth Participation Essentials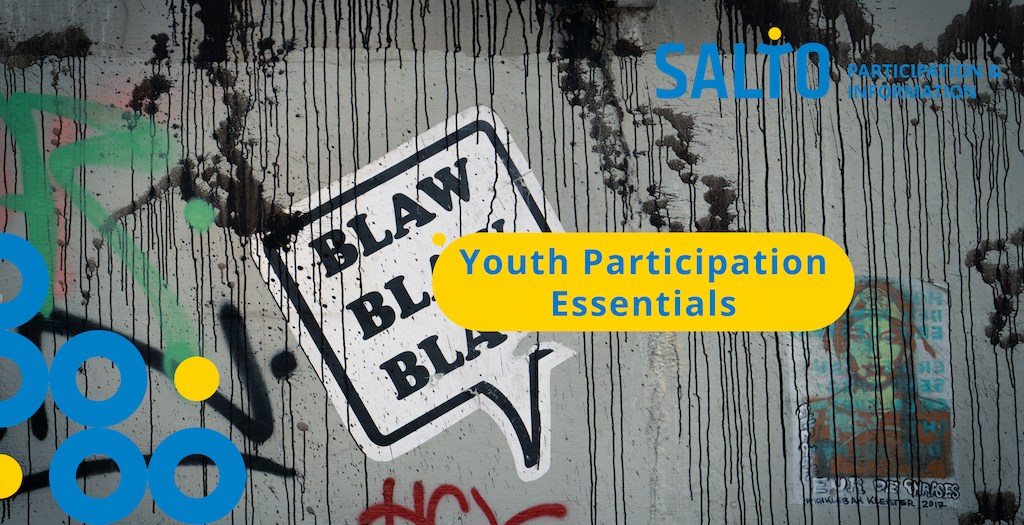 This is a closed course for staff members of the National Agencies managing Erasmus+ Youth programme.
SALTO PI supports the capacity building of officers in National Agencies (NA) for Erasmus+ as well as the European Solidarity Corps. With the new programme generation entering force in 2021, there is a strong focus on the topic of youth participation in democratic life​ and staff members will need training on this topic. In addition to staff members who have been working previously with participation, also new officers will be in charge of the new "participation projects" format.
This online course is a ​compact introduction​ on "Youth Participation Essentials" both relevant for newcomers as well as experienced NA staff members. It is built on a series of online capacity building events that have been started in spring 2020 and continued in October 2020, in total 4 video-recorded sessions with input and discussions.
In addition, it contains an introduction to the Participation Resource Pool and a selection of 10 relevant introductory resources for Participation Officers
The initial course content made available by the end of 2020. In 2021, additional modules might be added.
The course language is English.